BLACKFEET UNITED METHODIST PARISH (BUMP) CHRISTMAS SHOE BOX COLLECTION
We are delighted to continue our tradition of fostering a relationship with the Blackfeet by donating items for their children.  
Financial situations on the reservation are difficult for many.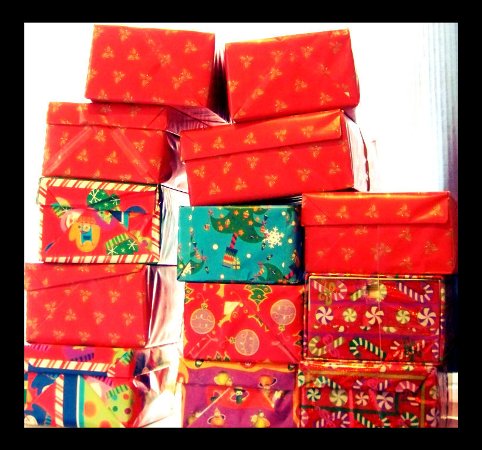 For some children the items in our shoe boxes are the only gifts they receive at Christmas. 
3 Different Ways to Complete the Gifting
Assemble and wrap a standard size shoe box with gifts for a girl or boy of the age range you choose –

newborn to 2, 3 – 7 , 8 – 12, or 13 – 17. Suggested gift items include small toys, school supplies, hygiene items, winter gloves and scarves, etc. A more detailed gift list is available on the table in the fellowship hall.  

Purchase some of the suggested gift items and deposit them in the box in the fellowship hall.
Give a monetary donation. 

Please make your check out to Covenant UMC with "BUMP Christmas Shoe Box Project" on the memo line.
Additional information is available on a table in the fellowship hall.
Please bring your shoe box and gift items to the church by Sunday, November 26.
We hope you will join us at a wrapping party at St. Paul's United Methodist Church Wednesday, December 6, to culminate this meaningful mission project.